Austrian Set of Indicators for SFM adopted by the Austrian Forest Forum
EFICEEC was coordinating the Revision of the Austrian Indicators for Sustainable Forest Management. The set contains the pan-European indicators for SFM as well as 33 indicators of additional national importance. The indicators are related to goals of the Austrian Forest Program and the Austrian Forest Strategy 2020+ and contain agreed targets and thresholds as well as assessments of the achievements which makes this set unique in comparison what is so far available in other countries. The Report on the Austrian Set of Indicators for Sustainable Forest Management was adopted by the Austrian Forest Forum at 16 May 2017.
More details about the report find here: http://www.eficeec.efi.int/portal/projects/austrian_indicators_for_sfm/

Previous highlights

September 2016
EFI Annual Conference successfully completed
Around 120 participants made the 2016 EFI Annual Conference in Vienna a highly appreciated one. In two days it was discussed how to better connect science and knowledge to action. The new EFI strategy was introduced that shall reflect the strong connotations of EFI's work to policy support, while mobilising the expertise of its network and support access to new forms of collaboration. This year's Scientific Seminar built on one of the very core domains of EFICEEC: the role of innovation in an upcoming bioeconomy development. We made a journey from theoretical foundations of innovation research, to the EU dimension of research and innovation, and could explore a variety of practical examples how innovation could manifest in reality, be it new forms of hardwood use, the increasing significance of wood constructions, or how to further develop forest genetic resources.

A field trip to the Vienna water protection forest in perfect weather conditions made the whole event a round thing. Many thanks to all supporting hands, and to so many of you showing up.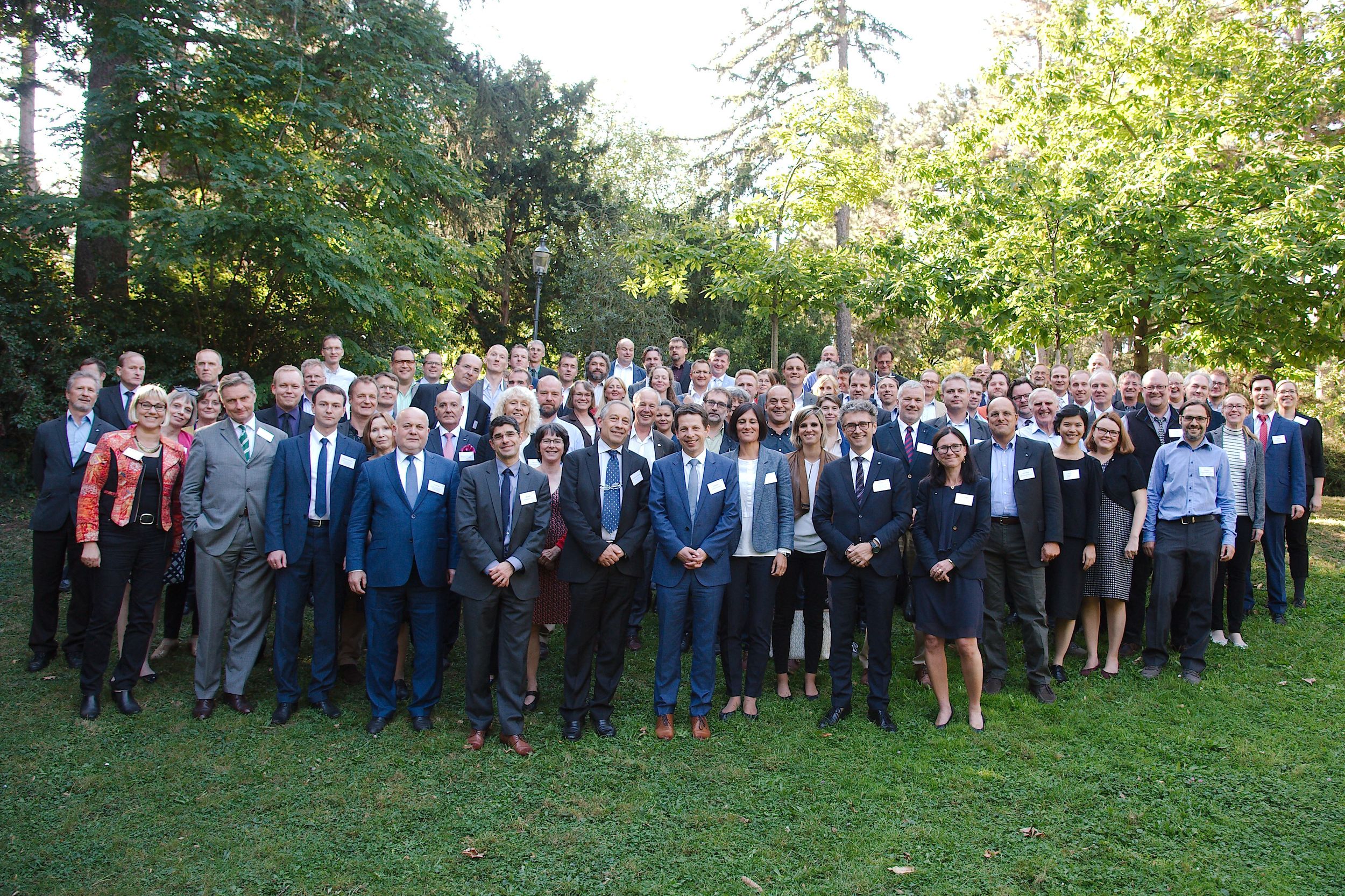 Photo by Markus Kreiner

June 2016
EFI Annual Conference registration is now open!
The 2016 Annual Conference will take place in Vienna, Austria on 22–24 September 2016. The event will be organised in cooperation with University of Natural Resources and Life Sciences, Department of Forest and Soil Sciences and Austrian Federal Research and Training Centre for Forests, Natural Hazards and Landscape.
On 23 September there will be a Seminar on "Forest-based innovations: a key for Europe's bioeconomy". The scientific seminar will focus on the role of innovation in the forest-based sector and implications towards a European bioeconomy. Topics addressed will elaborate on a wide array of cutting-edge ideas and range from silviculture to forest products and services. The field trip on 24 September looks into the role of forests in providing drinking water.
*For more details on the programme and registration, please check out the Annual Conference website

March 2016
Last week the City Councellor for Environment Ulli Sima, deputy of Mayor Michael Häupl, received the European Forest City Award together with Vienna Forestry Director Andreas Januskovecz from Marc Palahí, Director of the European Forest Institute (EFI).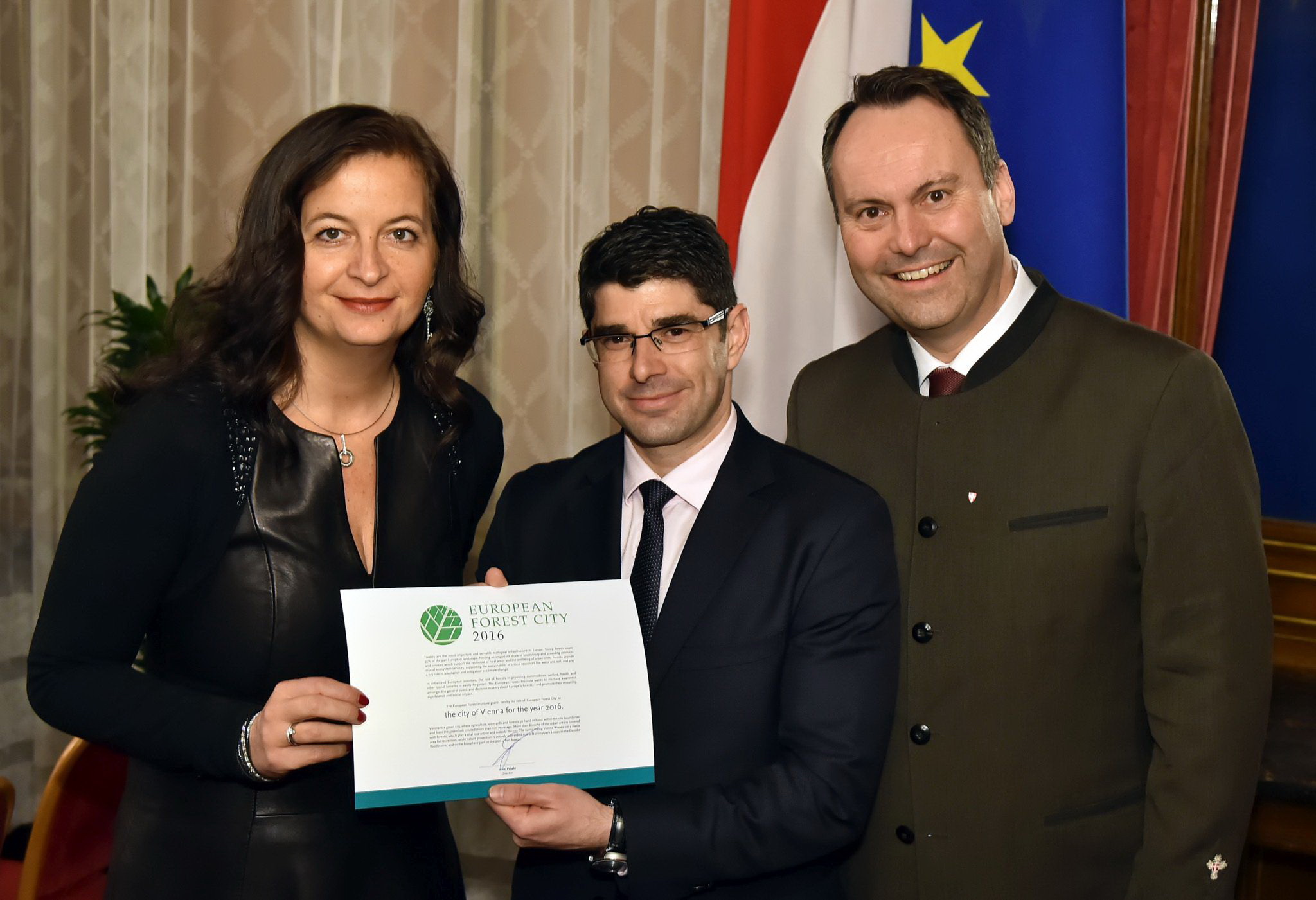 Fotocredit: ©PID Christian Jobst
EFI grants the title of European Forest City each year, to the city which hosts its Annual Conference. The 2016 Annual Conference will be held in in Vienna, Austria on 22–24 September 2016.
Vienna is a green city, where agriculture, vineyards and forests go hand in hand within the city boundaries and form the green belt created more than 100 years ago. More than 8000 ha or 18% of the urban area is covered with forests, which play a vital role within and outside the city: the surrounding Vienna Woods is a viable area for recreation of the citizens, while nature protection is actively addressed in the " Nationalpark Lobau" in the Danube floodplains and in the biosphere reserve " Biosphärenpark Wienerwald" in the peri-urban forests. On the other side, forests owned and managed by the city are instrumental for the provision of high-class drinking water. In a growing Central-European metropolis like Vienna multi-functional forest management is essential for satisfying the various demands for forest ecosystem services.
A short report on the Ceremony (in German) is available here .

February 2016
FINAL CONFERENCE of the COST Action FP1201 FACESMAP
7 – 8 September, 2016, University of Natural Resources and Life Sciences, Vienna
Forest ownership is changing across the world. In Europe, various trends make up these ownership changes, including: institutional changes in Eastern European countries with restitution and privatization of forest land; increasing activities of investment funds in forestry; new community forestry for income or conservation purposes; afforestation of agricultural land; and change in lifestyle, motivations and attitudes of owners towards their forests. Indicators associated with these changes include: less farming, ageing population, depopulation of rural areas, and new objectives and goals of forest owners.
At the same time, forest management objectives are becoming increasingly complex and often include timber production, biodiversity conservation, climate change adaptation and mitigation, and provision of other ecosystem services. As a result of changing ownership and management objectives, forest management practices are also changing. The interactions between ownership type, actual or appropriate forest management approaches, and policy, are fundamental in understanding and shaping forestry, and have been the focus of the COST Action FP1201 FACESMAP.
This conference is the final event in FACESMAP, and aims to create a space for exchange of knowledge among researchers working on related topics in Europe within and outside the COST Action. Contributions from outside Europe are particularly welcome, if they present a comparison with European contexts.
More details about the event find here .

December 2015

EFI study sets out new role for the forest sector in EU climate targets
EFI publication "A new role for forests and the forest sector in the EU post-2020 climate targets" was published and its main outcomes discussed at the ThinkForest side-event 'Climate policy targets: how can forests contribute?' at the COP21 climate negotiations in Paris today on 1 December 2015. Five EFI Associate members contributed to the study which was led by Prof. Gert-Jan Nabuurs from Alterra & Wageningen University. Read the full news item: http://www.efi.int/portal/news___events/news/?bid=2243
The publication is freely downloadable: www.efi.int/files/attachments/publications/efi_fstp_2_2015.pdf .
More information can be found here: http://www.efi.int/portal/policy_advice/thinkforest/cop21/

October 2015
Where are we for meeting the goals and 2020 targets set for forests?
In 2011, to enhance the role of European forests in helping to solve national and global challenges, FOREST EUROPE signatories adopted eight goals and nine targets for European forests to be achieved by 2020.
Researchers from Central-East and South-East European Regional Office – EFICEEC-EFISEE performed a mid-term evaluation on the achievements of the goals and 2020 targets to serve as an official document for the 7th Ministerial Conference on 20-21 October 2015.This mid-term evaluation is based on the latest data collected for the assessment of the Pan-European indicators for sustainable forest management (SFM) and available FOREST EUROPE/UNECE/FAO data.
The report is in line with the improvement process for the pan-European indicators for SFM, and provided significant input for the adaptation and addition of further indicators related to emerging issues such as bioeconomy, climate change, forest degradation, illegal logging.
Main outcomes
The mid-term evaluation shows that Goal 1 (SFM ensures multiple forest functions and lasting provision of goods and services) and Target 2 (improved forest knowledge) are largely on track being achieved. Nonetheless, the data and information base for Target 2 has to be improved for further in-depth evaluations.
The nine goals and targets which focus on national forest programmes, renewable raw material and energy, green economy, climate change mitigation and adaptation, socioeconomic and cultural benefits, illegal logging and associated trade are partially on track to being achieved. For three of those goals and one target the data and information base has, however, to be improved considerably to make further valid evaluations.
Finally, the six goals and targets on loss of biodiversity, combating desertification, value of ecosystem services, policies and measures on socio-economic and cultural benefits are largely not on track to being achieved, most often also due to information gaps which hamper a valid evaluation.
Based on the obvious gaps and needs to conduct a comprehensive evaluation, recommendations for additional indicators or amendments of existing indicators, were derived, which were partly already considered in the FOREST EUROPE indicator improvement process.
What's next?
In the coming weeks the next FOREST EUROPE Work Programme (2015-2019) is being developed and therefore the resulting recommendations are most suitable to be taken up since further future action needs to be decided upon.
Download "Meeting the Goals for European Forests and the European 2020 Targets for Forests - Report on the Mid-term Evaluation of the Goals for European Forests and the European 2020 Targets for Forests" here .
Further information:
Dr. Stefanie Linser (Stefanie.linser(at)efi.int) or Dr. Bernhard Wolfslehner (Bernhard.wolfslehner(at)efi.int)
• news taken from: http://www.efi.int/portal/news___events/In_Focus/?bid=2197

September 2015
Watch! Towards Paris 2015: How can the forest sector contribute?
3 October 2015, 09:00-12:00 Central European Summer Time
Prepare for December's COP21 negotiations, and join ThinkForest speakers and panellists live from the International Press Centre, Brussels where they'll be discussing how the forest-based sector can contribute to climate policy targets.
You can view the webcast here: https://www.youtube.com/watch?v=Ia0gMGq5MFsfeature=youtu.be
Tune in to learn about:
State of international climate policy
Audun Rosland, Director of the Climate Department, Norwegian Environment Agency
Land use and forest (LULUCF) and the 2030 EU climate and energy framework
Peter Wehrheim, Head of Unit Climate Finance and Deforestation, European Commission
A new role for EU forests and the forest sector in the climate targets beyond 2020
Gert-Jan Nabuurs, Professor, Alterra, Wageningen University

The event will be chaired by Göran Persson, ThinkForest President.
*More information
View the full programme, including details of our panel: http://www.efi.int/portalupcoming_events/programme_roleofforests/
Follow the discussions on Twitter, using the hashtag #thinkforest

August 2015

One of the final milestones of the ARANGE project, the open science conference "Mountain Forest Management in a Changing World" brought together 130 registered participants, including scientists, practitioners, international mountain forestry stakeholders and policy makers in the High Tatra Mountains (Smokovec, SLK) from July, 7 - 9 2015.
The main aim was to discuss the potentials and limitations of current and potential future management of mountain forest ecosystems in order to provide a portfolio of ecosystem services under risk and uncerainty as well as related implications for policy and practice.
In total 48 oral and 31 poster presentations provided thought-provoking insights to this multi-facetted topic in dedicated scientific sessions. A field trip to the Slovakian Case Study Region (Kozie Chrbty) pinpointed regional issues and fostered the knowledge transfer between science and practice. The concluding panel discussion and international stakeholder workshop targeted at bridging the gap between science, policy and practice and elaborated on a possible European Mountain Forest Research Agenda.
A short report is now available here.
*Further information on the Conference is available at http://www.nlcsk.sk/mfm-conference/Default.aspx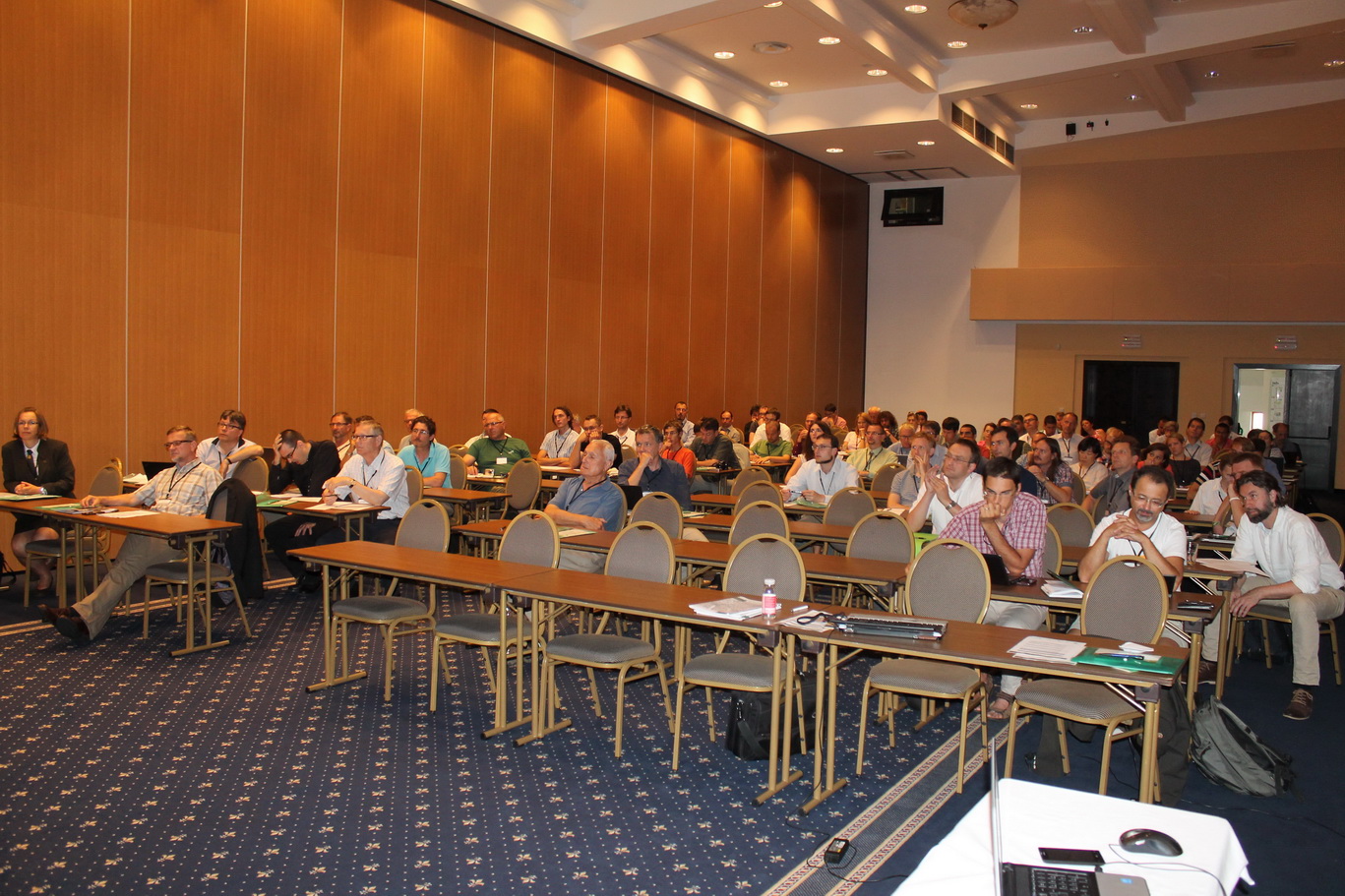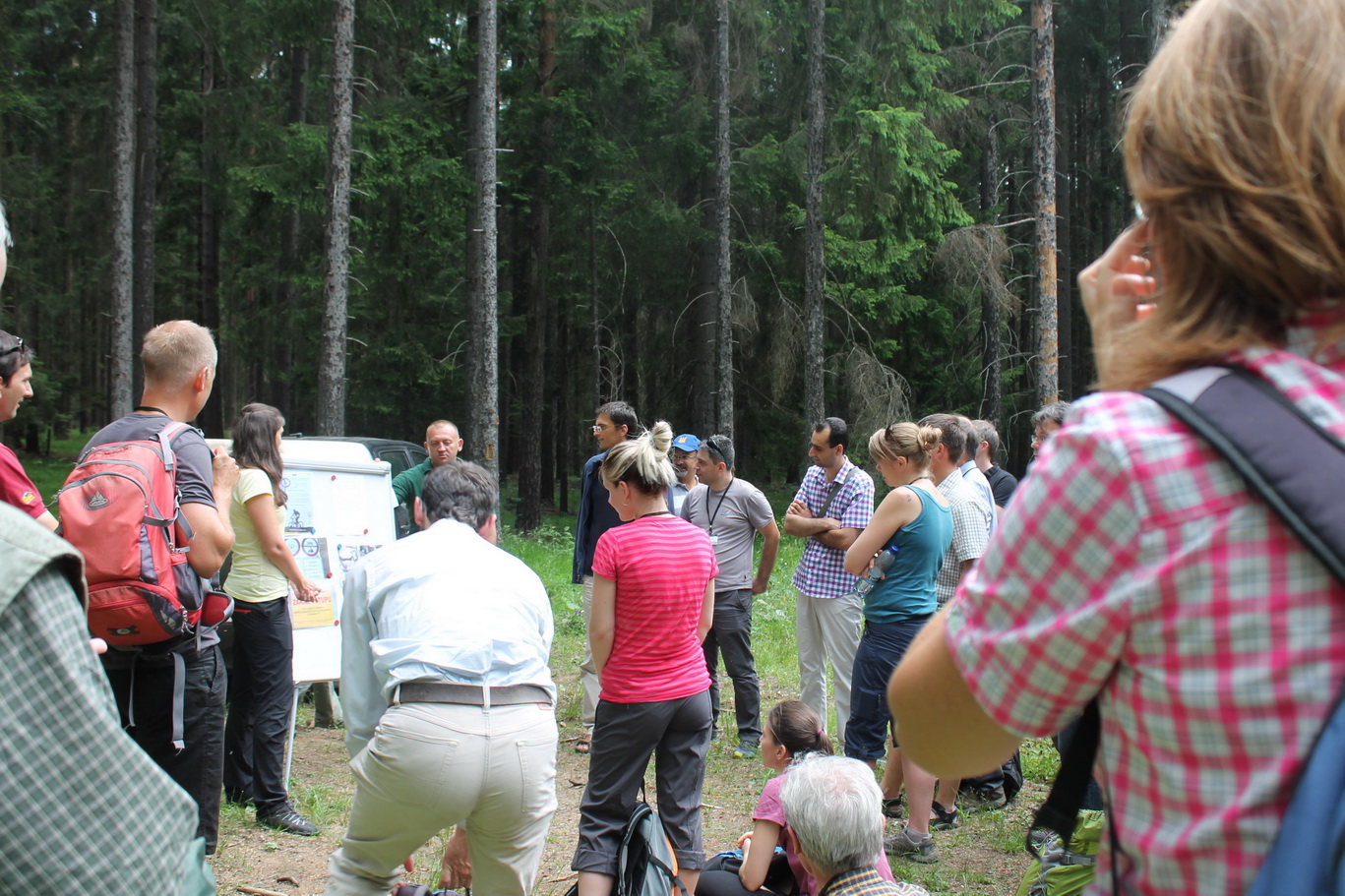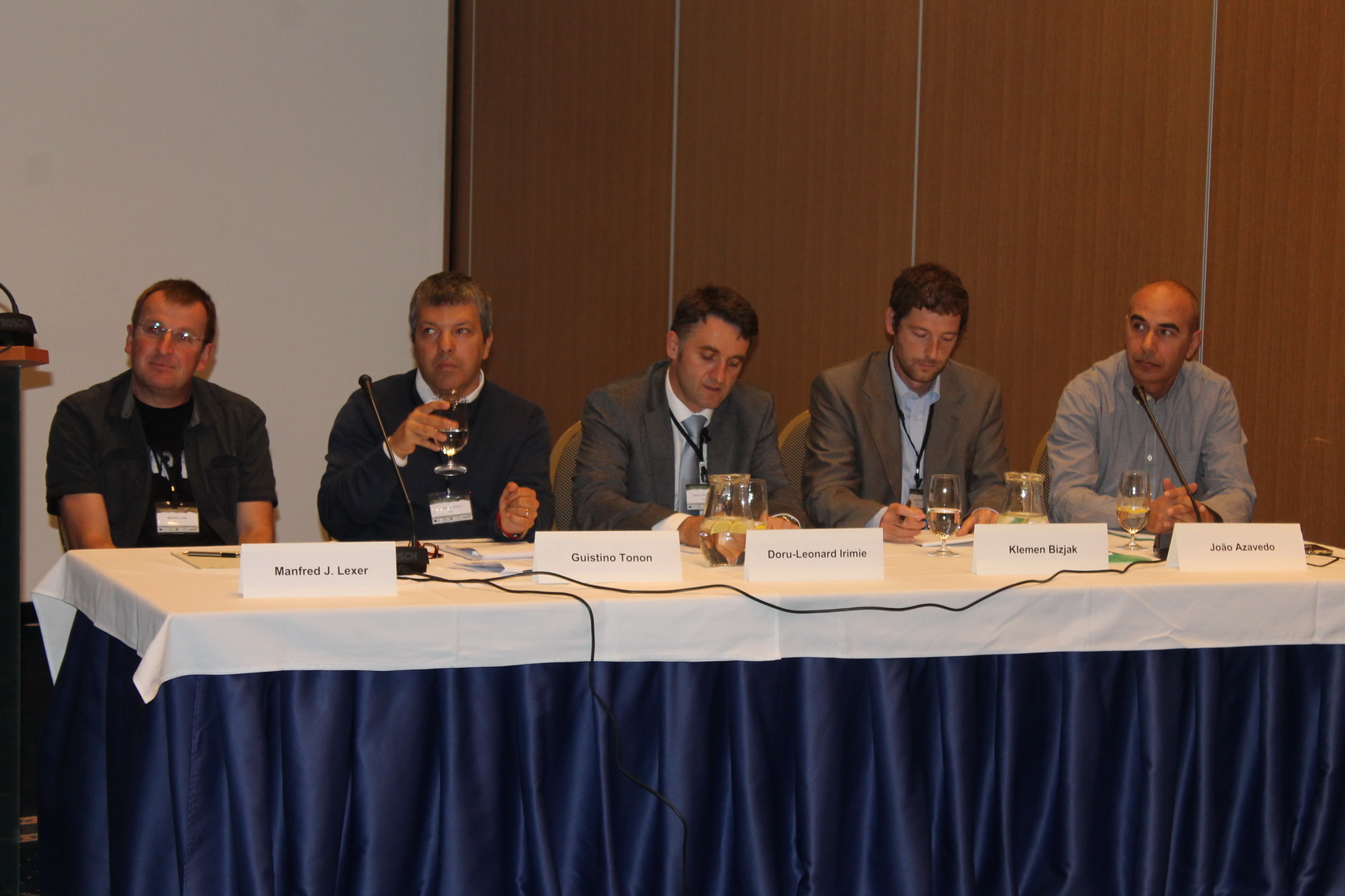 pictures by Národné Lesnicke Centrum (NFC)

July 2015
Joint Volume of the COST Action FP1201 FACESMAP Country Reports is published !
The country reports are prepared for the European COST Action FP1201 FOREST LAND OWNERSHIP CHANGES IN EUROPE: SIGNIFICANCE FOR MANAGEMENT AND POLICY (FACESMAP), which has the aim to bring together the state-of-knowledge with regard to forest ownership across Europe.
The Joint Volume of Country Reports represent collection of 28 country reports that aim to give an overview of the forest ownership structures and respective changes in the single countries and insight on specific issues.
COST Action FP1201 FACESMAP Country Reports Joint Volume can be downloaded from here.

June 2015
FACESMAP COST Action - 5th MC&WG meeting & Workshop with CEPF
The Croatian Forest Research Institute, EFISEE office and Faculty of Forestry/University of Zagreb organised the FACESMAP COST Action meeting from 8-10 June 2015 in Zagreb (Croatia).
The meeting was dedicated to continuing the work of the sub-groups and task-groups, and production of the Action deliverables. On the first day, the participants of the training school in Umea had the opportunity to present their work in a poster session.
In the frame of the "Travellab" activities, a field trip and a regional stakeholder workshop ("carousel") was organised. In the field trip close to the town Varaždin, participants learnt about private forestry in respect to the challenging process of restitution during the transition time and afterwards.
As part of the meeting, a joint workshop with the Confederation of European Forest Owners (CEPF) was organised. The aim of the workshop was to discuss the preliminary results of the COST Action FACESMAP with relevant stakeholders from policy and practice (representatives of the national private forest associations, as well as representatives of forestry authorities) across Europe. Representatives were, for instance, from Croatia, Slovenia, Austria, Estonia and other European regions. The lively discussion was attended by the FACESMAP participants and CEPF members as the audience, which fostered joint learning of all present participants.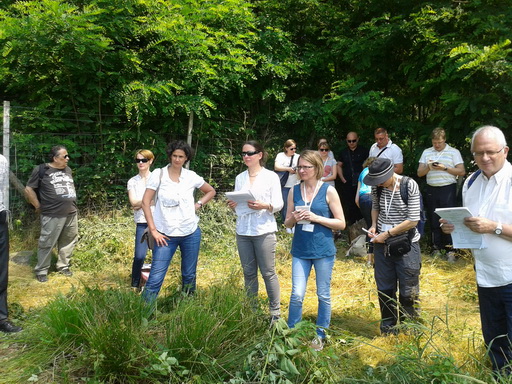 May 2015
Training School on Qualitative and Mixed Research Methods
The second FACESMAP Cost Action FP1201 Training School on Qualitative and Mixed Research Methods was organised from 4-8 May 2015 in Umea, Sweden. The FACESMAP training school was at the same time an official PhD course at Swedish University of Agricultural Sciences (SLU). FACESMAP granted participation of 12 trainees, and 4 additional PhD students took part in it. Participants were coming from 10 different countries (Bosnia and Herzegovina, Slovenia, Serbia, Italy, Germany, Finland, Sweden, Estonia, Romania, Poland).
This course provided trainees with skills on how to conduct qualitative research on issues related to forest resource management relevant to the transformation of forest land ownership in Europe and its significance for management and policy. The course covered a variety of qualitative methods for data collection, analysis by manual and software usage, and interpretation in a cross-country comparison context. Particular focus was given to research interviews, focus groups, innovative methods supporting researchers learning from stakeholder's interaction (e.g., the COST Action "Travellab"), construction of typologies, research ethics and how to reflect critically on research and sources used.
The training school participants will present results of their assignments at the 5 th WG meeting of FACESMAP (8-10 June 2015 in Zagreb, Croatia), and will have possibility to publish their paper in the Action Proceedings.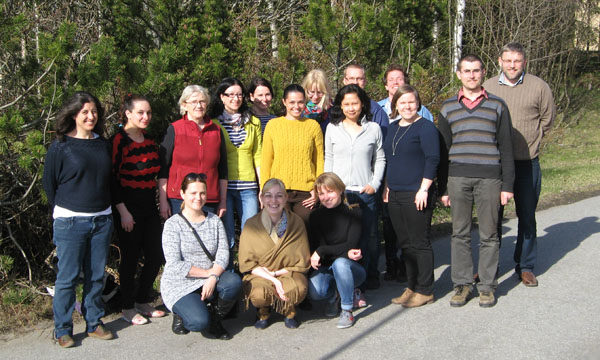 February 2015
ARANGE Final Conference - Call for Abstracts
7-9 July 2015 Smokovce,
High Tatra Mountains, Slovakia
Scope & Objectives
Mountain forests are characterized by steep ecological gradients and constraints on silviculture and logging techniques. At high altitudes, harsh environmental conditions limit productivity and slow down regeneration processes, making mountain forests sensitive to management interventions. Interest in intensified biomass utilization for energy production and supply of wood-based industries may increase the pressure on mountain forest ecosystems. At the same time, the share of mountain forests where management is abandoned is increasing in Europe because commercial forestry is no longer profitable due to the increasing cost of management and/or decreasing revenues from timber production, or decreasing interest of new landowners in forest management. Beyond wood production and biodiversity conservation, such developments are highly likely to also affect the provisioning of ecosystem services such as protection against gravitational hazards or recreational values. Global climate change has been particularly pronounced in mountain regions across the 20th century, reaching twice to three times the temperature increase of the global average. Further climate change is anticipated for the coming decades that will strongly affect mountain regions and thus the delivery of ecosystem services from these areas. The compounding effects of these developments become more acute as there is a large demand for a vast array of ecosystem services by a heterogeneous group of stakeholders.
The conference will provide the opportunity to present and discuss the potentials and limitations of current and possible future approaches to mountain forest management for providing portfolios of ecosystem services under current and future climatic and socio-economic conditions.
Themes of the conference are
Potentials and limitations of current management approaches to provide multiple ecosystem services
Climate change impacts on ecosystem service provisioning in mountain forests
Disturbance regimes in mountain forests and implications for ecosystem services
Alternative management strategies in mountain forests and consequences on ecosystem service provisioning
Decision support tools for mountain forest management
Governance approaches to secure multiple ecosystem service provisioning in the future
Contributions dealing with one of these topics are welcome.
Conference format
The conference will include invited keynote talks, sessions with contributed oral presentations, a poster exhibit, a field trip (1/2 day) and a panel discussion with decision makers and stakeholder representatives.
We will organize a review process for a Special Issue of an international scientific journal.
More information will be posted as it becomes available at http://www.nlcsk.sk/mfm-conference.
Important dates
Abstract submission: 15 February 2015
Feedback on acceptance of abstracts: 15 March 2015
Early registration deadline: 30 March 2015
Late registration deadline: 15 May 2015
About the conference venue
The venue Smokovce in the High Tatra Mountains ( http://www.hotelbellevue.sk/en/hotel/kontakt ) can be reached conveniently via Vienna International Airport (VIA). All major airlines fly into Vienna International Airport. We will organize shuttle buses from VIA to the conference venue and back after the conference (details will follow).
Alternatively, you can come by rail or by car.
Contact
Prof. Manfred J. Lexer
University of Natural Resources and Life Sciences,
Vienna mj.lexer(at)boku.ac.at
Mobile: +43 (1) 0664 8453964

October 2014
New Director appointed for EFI
Dr. Marc Palahí has been appointed as the new Director of EFI. The new Director will start his 5- year term on 1 January 2015. The decision was made by the EFI Board and the EFI Council gave its assent to the appointment. The Director is based at the EFI Headquarters in Joensuu, Finland.
"Marc Palahí is a visionary leader and he has an impressive track record in developing networks and joint initiatives, as well as in fundraising and leading research and policy support in an international context," states Chairman of the EFI Board, J. Bo Larsen.
For the past two years, Dr. Palahí has worked first as Deputy Director and most recently as Interim Director of EFI. During this time, he has been responsible for the overall coordination and integration of EFI's strategic activities related to research and policy support.
"EFI needs to be a catalyser in developing an ambitious European forest research area and supporting a coherent forest-related policy framework," states Dr. Palahí about his vision for the institute. "I believe that EFI should become a science-policy platform that builds a common understanding of European forests," he concludes.
Dr. Palahí has a PhD in forestry and economics and a M.Sc. in forestry engineering. Previously, he has worked as a Head of EFI Mediterranean Regional Office, EFIMED, where he has been coordinating research, capacity building and networking activities among a network of 40 research and education institutions from 18 Mediterranean countries.
EFI is an international organization established by European States. EFI conducts research and provides policy support on forest-related issues. With its Associate and Affiliate Member organizations, five Regional Offices and three Project Centres, it offers unique forest research contacts and collaboration at the European level. The Institute has app. 130 staff members and an annual turnover of app. 12 million Euros. www.efi.int
More info: Anu Ruusila, Head of Communications, tel. +358 10 773 4315

April 2014
Dear Associate and Affiliate member
This year, EFI is renewing and harmonizing the modalities of the Advisory Groups of its Regional Offices, and there are vacancies to be filled in the Regional Advisory Groups (RAGs) of all our five Regional Offices: EFIATLANTIC, EFICEEC, EFICENT, EFIMEDand EFINORD.
We are now inviting our member organizations to propose candidates to serve in the RAG by the deadline of 25 May 2014.
Further information and more details can be found here.

You can also contact:

January 2014
Dr. Stefanie Linser joins the EFICEEC team
Stefanie Linser holds a PhD in natural sciences and a MSc in forest sciences. She has been working for over 10 years in national and international forest policy issues and is a recognised expert on indicators for sustainable forest management.
She has compiled data and provided input to national and international organisations such as Forest Europe, EUROSTAT, EEA and focused in various earth observation projects on forest related data needs which could not be fulfilled via in situ measurements.
Her present focus of work within EFICEEC is on the further development of criteria and indicators for sustainable forest management.

October 2013
COST Action FP1201 (FACESMAP): Training School on Stakeholder Interaction
13-15 Oct 2013 in Solsona, Spain
At the first Joint Meeting of FACESMAP in Sopron, Hungary, participants were experimenting with the idea of 'travellab'. Travellab is a new name for the special kind of stakeholder interaction that we are developing in this COST Action. It refers to the joint learning processes arising from facilitated stakeholder interactions, during the Working Group meetings, and particularly during the field visits.
In Solsona, we want to draw on that experience and conduct a training school to develop our skills, competences and understanding of stakeholder interaction; i.e. to gain proficiency in knowing 'who' to involve in our research, 'why', 'how' and 'when'.
The training school will be an interactive workshop and it entails the following components:
mutual learning from sharing of real life examples and practices
knowledge about methods, techniques and formats for stakeholder interaction in natural resource management
input from colleagues in neighbouring areas (sustainable land management) with thorough experience in and understanding of participatory research, stakeholder interaction and multi-stakeholder learning (Joris de Vente, Spain; Sandra Valente, Portugal)
meta-level discussions on issues of participatory research and transdisciplinarity in FACESMAP context
For more information please visit the website of the FACESMAP Action http://facesmap.boku.ac.at/or contact Gerhard Weiss ( gerhard.weiss(at)boku.ac.at).

April 2013
FACESMAP FP1201 COST Action
The first joint MC and WG meeting of COST Action FP1201 (FACESMAP) took place in Hungary (Sopron) from 22-24 April 2013.

This was the first meeting where all 110 Action participants from 28 countries gathered together to work on the topic of "Forest Land Ownership Changes in Europe: Significance for Management And Policy"(FACESMAP). The meeting was hosted by the University of West Hungary.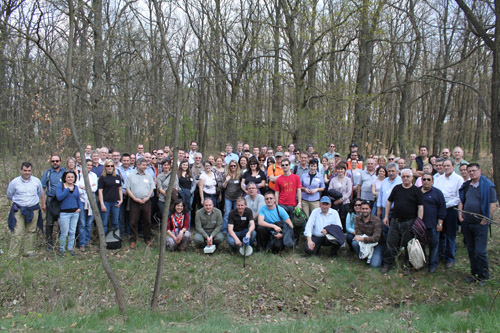 The meeting was intended to establish the work plans in each of three working groups and to focus the future steps of the action. The work on country reports was initiated during the meeting, and sub-groups dealing with special issues within the working groups were formed.

At the meeting, a strong interaction with stakeholders was organized (application of a new "Travellab" approach) which comprised of discussions with stakeholders on site. During the field trip, the group had the opportunity to learn about the context of Hungarian forest ownership structure and its development during the years. On the field trip, the group visited representatives of the farmers, Hungarian forestry cooperations and so-called 'forest Integrators'. In addition, a visit to a biomass heating station and the herb garden of the monastery Pannonhalma was organized.

For more information please visit the website of the FACESMAP Action http://facesmap.boku.ac.at/.

November 2012

EFISEE Inagurated
The opening event of the South-East European Office (EFISEE) took place in Varaždin on 21 November 2012. The opening event`s goal was to involve and connect partners within South-Eastern Europe by introducing them to a new avenue for forestry related research, policy support, networking, supply of information and advocacy in the region.
During last summer EFI increased its activities in South-Eastern Europe by signing a Memorandum of Understanding with the Croatian Forest Research Institute aimed at establishing an EFI South-East European Office, EFISEE, in Croatia.
For the first two years EFISEE will operate jointly with the EFI Central-East European Regional Office, EFICEEC, located in Vienna, forming the Central-East and South-East European Regional Office – EFICEEC- EFISEE, which will focus on South-Eastern European activities and cooperation with partner organisations.
EFISEE represents an institutionalization of EFI`s long history of activities in the South-Eastern European region, including the FOPER I and FOPER II projects, which have strengthened international cooperation between many institutions in the region that now form the majority of the EFISEE partnering network.
EFISEE is hosted by the Croatian Forest Research Institute, and its core funding is secured by the Ministry of Agriculture and the Ministry of Science, Education and Sports of the Republic of Croatia.
EFICEEC-EFISEE expresses gratitude to all of the participants from the opening event and looks forward to the continuation of mutual cooperation.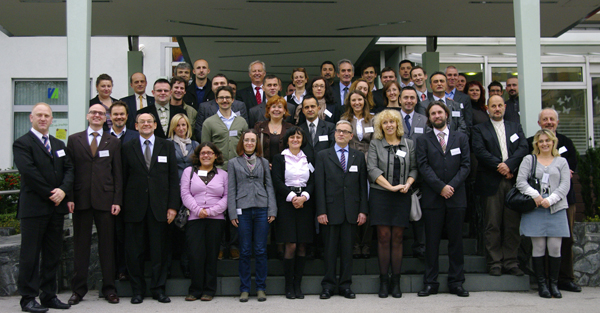 October 2012

Opening event of the South-East European Office of the European Forest Institute

November 21, 2012. Varaždin, Croatia 10:00 am, Hotel Turist, Varaždin



The goal of the EFISEE office opening event is to involve and connect partners within the South East European region by introducing them with the future plans of the office and to invite their ideas and suggestions for collaboration possibilities.

The event will be launched with an official opening followed by a plenary session. The afternoon session will be divided into several parallel sessions which will focus on different research cooperation opportunities. Everyone who sees this opportunity as interesting is invited to participate at the event with prior confirmation of attendance via sasa.danon@efi.int.

Download the program here (.pdf)

May 2012

New staff at EFICEEC

It is our pleasure to announce that Dr. Alice Ludvig and Mr. Patrick Huber have become members of the EFICEEC team.

Dr. Alice Ludvig holds a Doctoral degree in political sciences and has up to now been working as a researcher and lecturer at the Department of Methods in the Social Sciences at the University of Vienna. At EFICEEC she will work in the Rok-For (Sustainable forest management providing renewable energy, sustainable construction and bio-based products) and €CO2 (Wood in Carbon Efficient Construction) projects.

Mr. Patrick Huber holds a bachelor degree in resources management and has finished master programme "Material and energetic utilization of renewable resources" at the University of Natural Resources and Life Sciences (BOKU). At EFICEEC he will be mainly responsible for the research activities. Currently he is involved in the ARANGE (Advanced multifunctional forest management in European mountain ranges) project.